Call for social entrepreneurs
Are you a European organization active in the fields of sports or education?
Have you developed a project/initiative/practice that has proven to be successful and economically sustainable?
Do you believe that your project/initiative/practice is mature and ready to be exported abroad?
Would you like to expand it to other countries to increase its impact and social influence?
Are you looking for partners in other countries who are willing to join you in this internationalization procexx
Are you searching for a way to facilitate your internationalization process and provide everything you need (funding, partners, knowledge, etc.)?
Are you ready to present your entrepreneurial idea to 30 other European organizations willing to welcome it and develop it in their countries?
Embarking on a game-changing project or initiative that not only works but stands the test of time is like scaling a formidable mountain. The few who reach the summit become fiercely protective of their achievement.
Now, the idea of taking this very project or initiative and expanding it to international frontiers might feel like a far-off dream, a formidable challenge, or even an impossible feat. However, based on our own experiences, we're here to say it's entirely feasible.
Our years of tireless effort have revealed a powerful truth: the challenges in our homelands often bear a striking resemblance. Sometimes, solutions born in one corner of the world, with a dash of local finesse, can work wonders in far-flung places.
Let's face it: Europe is grappling with the alarming surge of sedentary lifestyles, and technology has only accelerated the problem. We, the stakeholders in this industry, share a collective concern.
Those of us entrenched in the industry are well aware of the impending crisis. But here's the call to action: we must dare to try! We can make it happen, especially if we pool our resources, learn from each other's stumbles, celebrate the victories of those who've thrived, and unite our strengths.
From our perspective, this is the sole avenue to reverse the relentless deterioration we're witnessing every day. Together, we can rise to the challenge.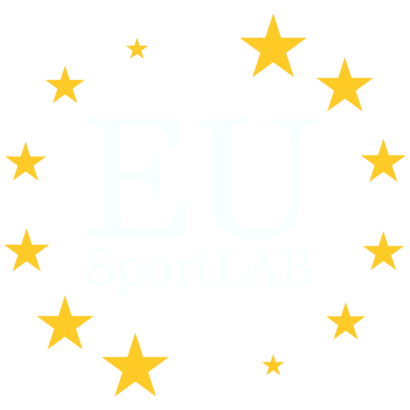 Where succesfull&sustainable sport projects/practices become international
We are L'Orma international L'Orma international, the European department of L'ORMA (www.ormasite.it) a no-profit sport educational agency funded in 2000, working in the field of sport, education and social innovation.
Since our inception, we have been committed to designing and delivering educational and social projects in the field of sports for children, adolescents, and adults. We organize numerous training courses, work within schools, and host summer camps – all activities in which sports play a central role in a process of transformation, education, and social inclusion.
For several years now, we have also been active in the field of Europroject management, designing, writing, and implementing numerous sports projects, primarily within the Erasmus Plus Sport Program.
After many years of involvement in the Erasmus Plus SPORT Program, we now aim to specialize in providing continuity and sustainability to international projects in the sports sector that can have a high social impact. We want to ensure that all our efforts in the designing, writing, and implementation of European projects are directed towards initiatives that can endure over the years and grow over time.
If you identify yourself with this description, then you are welcome to EUSport LAB 2023.
In order to ensure the smooth organization of the event, we will kindly request you to make a deposit of 100.00 euros at the time of registration.
If you possess these characteristics,
why should you come to EUSport LAB?
Working in this field, you've likely experienced moments of isolation, the challenge of finding believers in your ideas, and the relentless quest for resources to finance your vision. Not to mention the daunting task of envisioning taking your project abroad. Refining your business model, forging foreign partnerships, and securing that initial funding to initiate internationalization-all of these are critical steps, and they can feel like insurmountable obstacles without guidance and support.
That's precisely where we step in, leveraging our extensive experience and expertise in Europroject management to transform these aspirations into reality. We're committed to providing unwavering support. At our event, you'll be given an exclusive platform to present your project or initiative to a receptive audience of European organizations eager to collaborate.
We won't stop there. Expect valuable suggestions to fine-tune your project, guidance to develop project proposals in response to European calls for proposals, and exploration of alternative funding channels.
So, submit your project idea, showcase the immense value it holds, and underscore its sustainability-both in terms of project objectives and economic viability, forged over the years.
If your idea makes the top 6, you'll unlock a realm of opportunities awaiting you.
for the 2023 edition are closed